Marvel comics
---
Spider-Man 2099's Back in Action
(Sat, 03 Oct 2015)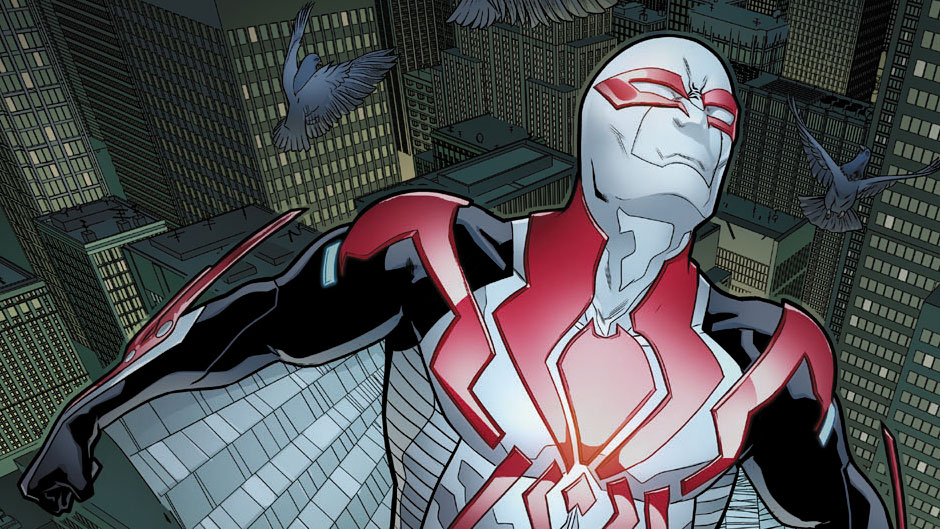 Strap in and hold on webheads, because Miguel O'Hara is just getting started! Marvel is pleased to present SPIDER-MAN 2099 #2, the next issue from writer Peter David and artist Will Sliney! After the explosive end of issue #1, Miguel O'Hara's new life hangs in shambles and he has no choice but to go on a hunt for answers. Who is the mysterious Doctor Chronos and who does he work for?
Watch as the search for justice pushes Miguel O'Hara down a darker path than he's ever tread before – this October in SPIDER-MAN 2099 #2! SPIDER-MAN 2099 #2 (AUG150818) Written by PETER DAVID Art by WILL SLINEY Cover by FRANCESCO MATTINA Variant Cover by DECLAN SHALVEY (AUG150820) Kirby Monster Variant by MARGUERITE SAUVAGE (AUG150819) On-Sale – 10/28/15
>> read more
Marvel Halloween Spooklight 2015 Day 2: X-Men vs. Dracula
(Fri, 02 Oct 2015)
Every day this month a different supernatural character or story from the Marvel Universe gets the spooky spotlight leading up to Halloween! Last year, during the week-long ramp up to Halloween, the most famous Count in the world easily earned a spot in the Spooklight with his first Marvel appearance in TOMB OF DRACULA #1 from 1972. While the well-dressed bloodsucker appeared plenty of times in the next decade, one of the most surprising and memorable came in 1982's UNCANNY X-MEN #159 by Chris Claremont and Bill Sienkiewicz. It all starts off simply enough as Storm, Nightcrawler, Wolverine, Colossus, and Kitty Pryde show up at Misty Knight's apartment in New York City to crash for a bit while Kitty visits her folks. After dropping the youngest X-Man off, Storm becomes the victim of a back alley attack. A stranger takes her to a hospital suffering from neck wounds but she seems to heal quickly. After returning to Misty's place, Storm's progress slows until a nighttime visit from Dracula reveals the real cause of her ailment: vampirism! Luckily for Ororo, Kitty's faith and bravery lead her to figure this all out on her own and attack the vampire who later faces off against the assembled X-Men, though he takes them down with ease. Dracula even turns a Fastball Special into a Bellyflop Surprise for Wolverine.
Kitty saves the day again with her quick wit which brings Storm back around in time to face off against Dracula in Central Park. At the end of the day, Dracula gives up not because of fisticuffs, but because of a deep respect for his quarry. And how could you not respect a weather-controlling mutant goddess, especially when drawn by Sienkiewicz in full vampire thrall? Even though Dracula flies off into the night, seemingly leaving the mutants behind in the process, he returns in that year's UNCANNY X-MEN ANNUAL #6 which…will get showcased later in the month! FRIGHT FACT: While Storm dodged the curse of the vampire, fellow X-Woman Jubilee cannot say the same. A de-powered Jubilation Lee got soaked in infected vampire blood before Drac's son Xarus fully turned her. Still dealing with her condition, Jubilee rejoined the X-Men and adopted a baby named Shogo. Come back Monday for another Halloween Spooklight on VAMPIRE TALES!
>> read more
Marc Guggenheim: Director of S.H.I.E.L.D.
(Fri, 02 Oct 2015)
Spies train to survive nearly any setback, and the operatives of S.H.I.E.L.D. have proven adept at this skill. So they will come roaring back in AGENTS OF S.H.I.E.L.D. with writer Marc Guggenheim and artist German Peralta at the helm. Working with Peralta, the writer indicates, has yielded a vibrant and striking comic. "One of the things German does really well is the big widescreen images so whenever possible I am trying to keep the panel to page count ratio as low as possible so he has more room to play," Guggenheim reveals. "One of the things we are trying to do with the book is provide a lot of scope and a lot of big picture, widescreen moments they can't do on the TV show [
'Marvel's Agents of S.H.I.E.L.D.'
] due to budget and time limitations and German is totally up for that." "German is a terrific storyteller," he continues. "He has a very practiced eye. He's very good about suggesting changes to layouts, to the way panels are constructed. He's amazing in terms of—you know there's a lot of familiar things but at the same time there's a lot of design work that needs to be done as well and he's been game for that. One of the things I love about his style is that he's able to do the action stuff and the quiet character moments." That mix of action and character proves integral to Guggenheim's conceptualization of the story he's telling. "For me, the key is to have the action come out of character," he contends. "I have worked out the first four arcs of the book so far. The first arc is about this McGuffin that is potentially devastating to the Marvel Universe. But it comes to the fore out of the character—I'm trying to be coy about who that character is—but it is all rooted in a very personal storyline." To promote that kind of storytelling, Guggenheim catches up with the team during relatively good times. "They actually start off in a pretty good place," he says. "I kind of enjoy starting characters off in a pleasant place and then introducing chaos into the simple equation." That includes a team in balance between two poles. "Basically, I'm compromising the team of two units which I sort of call 'Brains' and 'Brawn,'" Guggenheim explains. "On the 'Brains' side you have May and Coulson and Fitz and Simmons and then on the 'Brawn' side you have Mockingbird, Quake, and Deathlok. They'll operate as one singular team but there's obviously an ops side and a details side." Once that chaos comes into the characters' lives, however, things get intense in a hurry. "My guiding principle is I really want to do something like a high adrenaline spy thriller, in the vein of Bourne Identity or James Bond or Mission: Impossible," the writer asserts. "You really sort of drop the audience straight into the middle of the action and that's what we're gonna be doing here. When we first meet the team, they're right there in the thick of it. They're working to try and save the world from all the various crazy elements out there seeking to do it harm." Another similarity to those spy franchises comes from the settings. "A big part of all those franchises is being a travelogue around the world, I want this to be a travelogue around the Marvel Universe," Guggenheim says. "So I am trying very hard to play with the existing countries, the locations, organizations, and bad guys all through the Marvel Universe. The intention is to span the length and breadth of the MU." "My hope is to provide an interesting mix of both [the recognizable and the obscure]," he elaborates. "You'll see Tony Stark in the first issue, they'll be interacting with Spider-Man; there's a variety of different A-list characters who will be seen, [though] at the same time you'll also be seeing some deep cuts as well. I really want to mix it up. You'll get a wide variety of different Marvel characters, both heroes and villains. Baron Strucker, Batroc the Leaper; we're introducing a new villain but he's wearing some very familiar—shall we say—iron armor. For me what's fun about it is being able to mix and match all the different characters that the Marvel Universe offers." The book also will introduce new players from the past lives of the main cast, especially one character with a very familiar name. "I will say that in the first arc we are going to meet Lola who is a former flame of Coulson's," the writer teases. "She looms pretty large in this first arc." In the end, Guggenheim pledges that AGENTS OF S.H.I.E.L.D.—the team and the book—will become woven tight into the fabric of the Marvel Universe. "This group of S.H.I.E.L.D. agents is one of the key lines of defenses because not every problem can be solved by, say, the Avengers," Guggenheim promises. "If you are a Marvel fan, this is the book for you." AGENTS OF S.H.I.E.L.D. by Marc Guggenheim and German Peralta deploys in 2016!
>> read more
Mark Bagley Offers a Look at His All-New X-Men Sketchbook
(Fri, 02 Oct 2015)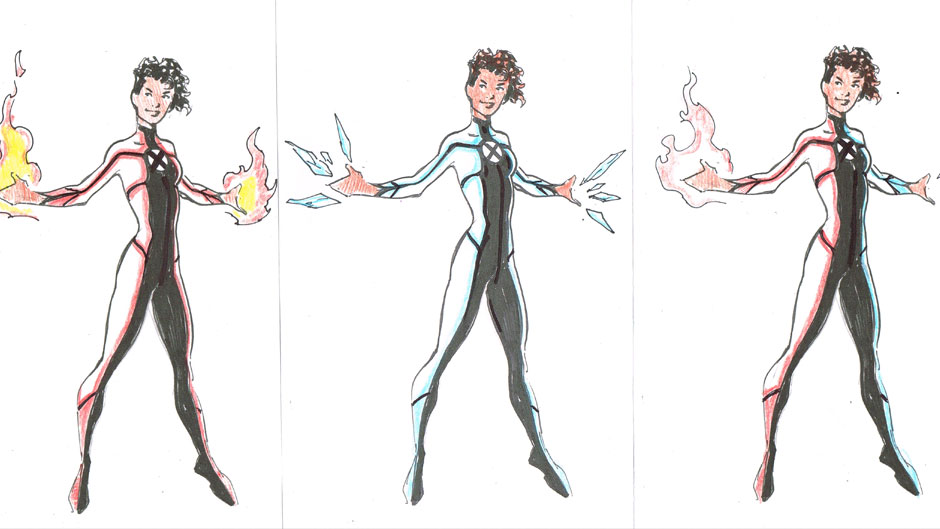 No stranger to the world of youthful characters playing hero, artist Mark Bagley brings his design skills to the ALL-NEW X-MEN squad in the wake of
Secret Wars
. Previous ALL-NEW X-MEN stars Cyclops, Beast, Iceman, and Angel, as well as Laura Kinney as the new Wolverine and fellow outcasts Kid Apocalypse and Oya, ban together to travel across the country and figure out what they want to do with their lives in the series written by Dennis Hopeless. As part of the team's goal to prove mutants can also be heroes by saving lives, the group needed a new look, which Bagley says took some time nailing down, especially for one member in particular. Marvel.com:
Last time we talked
, you mentioned that it was a lot of work coming up with all these new costume designs. Was there a particular one that had more back-and-forth than the others? Mark Bagley: Iceman gave me a bit of a hard time. I just had trouble settling on something I liked. It might have been because he was the last one I tackled, and I was a little burnt out. [I] came up with six designs, settled on the fifth, then two or three days later decided I hated it and took another swing at it [and] came up with one I still like. Marvel.com: When designing a series of new looks like this do you present several different variations for each costume? Mark Bagley: Sure, unless you nail the look right off the bat. The first pass I took at the team I was kind of using [original ALL-NEW X-MEN artist] Stuart Immonen's versions as a jumping off point. [Editor] Daniel [Ketchum] encouraged me to shoot in a different direction and I ended up doing four or five of each of them until I settled on their final looks. [Oya's] look gave me some trouble as well.
Marvel.com: During the design process was one of the guiding factors that these are rebellious kids who don't want to look like the grown-ups, or specifically their adult selves? Mark Bagley: Not so much. We briefly considered them having matching uniforms like the first costumes, but I really didn't wanna do that. I think we settled on individual looks that all have similar design elements to some extent or another. Marvel.com: Dennis mentioned that you're also working on a new batch of villains for the first arc. Was that an equally complicated design process? Mark Bagley: No, [because] they are all in basically street clothes with matching masks. Marvel.com: You probably can't say too much, but did/will you also get to redesign some longtime X-villains? Mark Bagley: [I] really don't know yet. I'm working on a cover with the Blob right now, and haven't been asked to do much new with him. Dennis Hopeless and Mark Bagley's new take on the young mutants debuts this November with ALL-NEW X-MEN #1.


>> read more
Dive into Convention Photography with the Women of Marvel!
(Fri, 02 Oct 2015)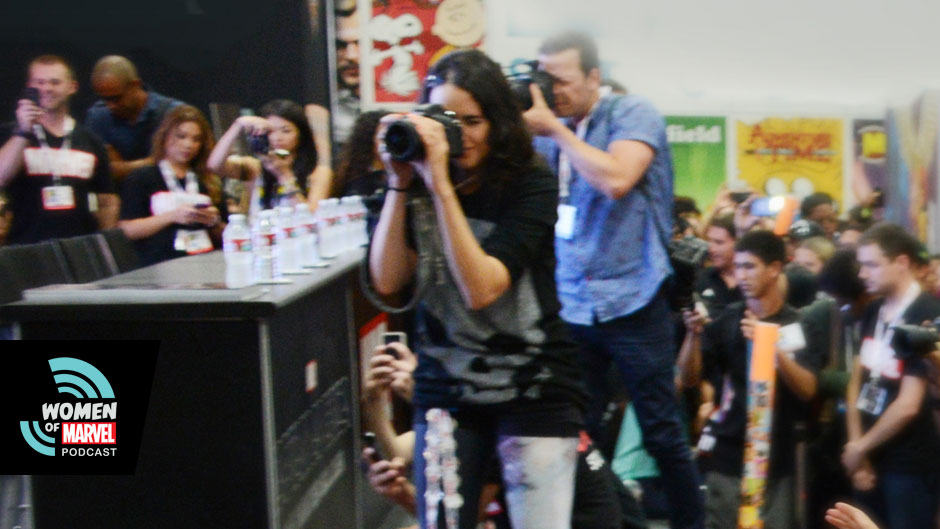 With New York Comic Con upon us, fellow Marvel.com Photographer Nicole Ciaramella joins Judy Stephens to chat preparing for a convention, her photo gear and tips for budding photographers!
Listen to Women of Marvel - Episode 64 now!
Look for all Nicole and Judy's Photos from New York Comic at our NYCC Hub Page at Marvel.com/nycc2015! Plus for more photography from Nicole,
click here
, and follow her
@Cyberbird
. Women of Marvel Events in October! Set your calendar for the Women of Marvel Panel at New York Comic Con on Sunday, Oct 11th, at 1:30pm in Room 1A06. Plus, fellow Women of Marvel, Adri Cowan, Lorraine Cink and Judy Stephens will be part of Margaret Stohl's Black Widow: Forever Red Tour! See graphic below for more information!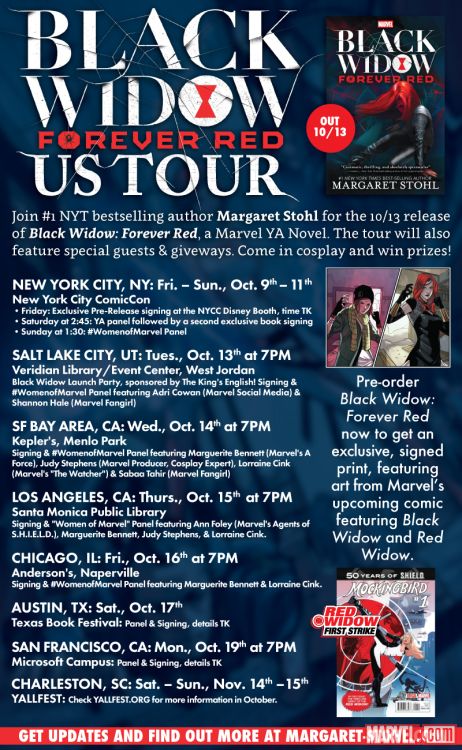 The Women of Marvel podcast will assemble to chat all things Marvel and more! New episodes will be released every Friday, co-hosted by Marvel Digital Media Group Social Media Manager Adri Cowan and Marvel.com Producer Judy Stephens, along with Marvel Director, Content & Character Development Sana Amanat and Marvel Comics Editor Emily Shaw. We also want your feedback, as well as questions for us to answer on future episodes!Tweet your questions, comments and thoughts about Women of Marvel to 
@AdriCowan
, 
@Omg_Dj_Judy
, 
@MiniB622
,
@Emily_ShawShaw
 or 
@Marvel
 with the hashtag #WomenOfMarvel! Make sure to visit and follow the Women of Marvel Tumblr page: 
http://thewomenofmarvelcomics.tumblr.com
And Instagram at 
Instagram.com/TheWomenOfMarvel

>> read more
Spider-Man Meets the Santerians
(Thu, 01 Oct 2015)
This November the dead rise up and haunt Harlem, demanding the attention of Spider-Man and the return of the Santerians in AMAZING SPIDER-MAN #1.1. Writer Jose Molina and artist Simone Bianchi join forces to tell the tale, one which takes the web-slinger out of his comfort zone and into a mystery unlike any he's looked into before. We caught up with both creators to get the scoop on what to expect from the story, the characters, and the art. Marvel.com: Jose, the Santerians haven't been seen since
DAREDEVIL: FATHER
; what aspects of them were you most struck by and wanted to address in AMAZING SPIDER-MAN #1.1? Jose Molina: I liked their attitude. They weren't afraid to throw down with Daredevil, even at times when they jumped to conclusions too hastily and acted on instinct. I like that they are relatively green at the super hero game, but still trying to do the right thing, like most super heroes—they just haven't figured out the best way yet. They'll get better and better as they go. Marvel.com: So, the dead are rising in Harlem? What will they be like? At the time this story takes place has Spidey ever encountered anything like them before? Jose Molina: It's not quite accurate to say that "the dead are rising" in Harlem. One man has risen. It's more of a Lazarus story. And it's a mystery. Spider-Man will need to figure out if this "resurrection" is real, a hoax, a miracle, or some freak occurrence of science. The "risen man" will be just like any other man: he'll have the same problems he had before he was put six feet under and then a few that evolve out of having set one foot briefly in the afterlife. To the best of my knowledge, Spidey has never encountered anything like Julio, our Lazarus, before. But that's kind of the point of the book. I want to make Peter question many of his most deeply felt assumptions and see what kind of man comes out the other end. You know how they say there are no atheists in emergency rooms or war trenches? It's that kind of wringer that I want to put Spider-Man through. Marvel.com: In what ways does the Harlem locale add flavor to the overall situation? Jose Molina: The flavor is, simply put, Latin-American. Call it Hispanic, call it Latino, I want Peter Parker to walk a mile in the shoes of expats from the Caribbean. A lot of us Hispanics are torn between two cultures, American and Spanish. Some cling to the Latin, some embrace the Anglo, some form a mish-mash of the two. We don't really belong in either world. There are many cliques and divisions between the expats. Ask someone if they're Nuyorican or Real Islander, and watch the fists fly. This is fascinating stuff to drop Spider-man into—not to mention an audience who may not know much about this. Marvel.com: We hear Spidey ranges even further out than Harlem; what's it like to take Spidey out of his natural NYC stomping grounds and into other areas? Jose Molina: You're just asking for flat-out spoilers now! Spidey is gonna do some traveling to places that he and his devotees haven't necessarily seen before. Hell, y'all might pick up some recipes, if I have anything to do about it! I'll drop one hint: he doesn't speak Spanish, so his Google translator is going work overtime and create some wacky misunderstandings! Marvel.com: Hmm, then let's ask this: what's the greatest thing for you to work with Simone Bianchi on a project like this? Jose Molina: From what I know about Simone's work, he works with a slightly darker palette than most Marvel artists; my stories also tend to be a little bleaker. I'm looking forward to seeing how our two dark souls embrace a sometimes-heavy story centered around the biggest smartass in the Marvel Universe. It's surreal that Simone and I haven't yet traded emails or had a phone conversation; we follow each other on Twitter, but it's an interesting experiment to have me deliver him words and have him put his interpretation on them. So, in a way, the greatest thing is collaborating with a guy whose work I respect immensely and seeing what turns out as the end result. It's very much a melting pot of two people—which, appropriately, is one of the big themes in the book. Marvel.com: Simone, your turn: what draws you into illustrating a character like Spider-Man? Simone Bianchi: I have been working exclusively for Marvel for 10 years now, so I can't wait to leave my mark on the company's absolute icon. Despite it being trivial to say, I think one of the character's greatest fascinations remains his costume, which I think is absolutely the most fun one to render within the Marvel Universe, and which, in this case, will be slightly modified in terms of texture. Marvel.com: What will be your visual take on the Santerians? Simone Bianchi: I guess it is still too soon to say because I have only rendered them on a cover, but considering all the redundant decorations on their costumes, the drapery, and the interesting bends, I am sure there is a great margin for interpretation. I am looking forward to start drawing them daily on the interiors. I can't deny that I feel a great responsibility, considering that these characters have been created by Joe Quesada, who is also the one who more than anybody else wanted me to land at Marvel. And I really hope he will be happy with what I am doing with the team.    Marvel.com: And the Lazarus-type character; how are you approaching him in the art? Simone Bianchi: Same thing. Here, I have more challenges, but I love working on consumed, rusty surfaces, because they have interesting textures. Marvel.com: And what's it like working with Jose on AMAZING SPIDER-MAN #1.1? Simone Bianchi: When you read a writer's script that in the first two pages it describes a double splash page featuring Spider-Man swinging over New York at Christmas, you know already he will be a fun guy to work with. I feel he has the perfect comprehension of the character's psycology and attitude.  Pick up AMAZING SPIDER-MAN #1.1 by Jose Molina and Simone Bianchi this November!
>> read more
Marvel Halloween Spooklight 2015 Day 1: Ghost Rider
(Thu, 01 Oct 2015)
Every day this month a different supernatural character or story from the Marvel Universe gets the spooky spotlight leading up to Halloween! Who better to kick of this month-long look at some of Marvel's best supernatural characters and stories than Ghost Rider? From the flaming skull down to the Hell leather boots, he's one of the scariest looking characters around and also one of the more popular when it comes to demonic entities. Blaze and his fiery alter ego first appeared in 1972's
MARVEL SPOTLIGHT #5
written by Roy Thomas and Gary Friedrich with art by Mike Ploog. Ghost Rider rode through that book for a while, even after Son of Satan scored top billing, before earning
his own series
in 1973. That title lasted a decade and eventually came to a close in 1983 with
GHOST RIDER #81
. Blaze even joined a super hero team in 1975 when the Champions formed, but he mostly cruises solo. Before all that, though, Johnny Blaze just wanted to do the right thing. As a kid, Johnny watched his dad die in a stunt show leaving him without any family he knew of. The show's boss, Crash Simpson, and his wife Mona offered to take the boy in and raised him along with their daughter Roxanne. After overcoming his understandable fear of motorcycles, Johnny accidentally blew one up in a crash of his own, catching Mrs. Simpson in the explosion. Before she died, she made him promise not to ever ride again.
Johnny stuck to that vow even though it meant disappointing Crash and Roxanne in the ensuing years. However, when Crash revealed a terminal malady, Johnny decided to finally act: by making a deal with the devil himself that would spare his surrogate father's life from the sickness. When Crash eventually died after doing a crazy stunt, Johnny geared up and did the same trick, landing successfully. Instead of feeling the adrenaline, though, he only felt rage, especially after Satan appeared to him, told him he never said anything about Crash dying in an accident, and turned him into the Ghost Rider. In 1990, a new Ghost Rider burst onto the scene with
his own ongoing series
. This time Danny Ketch turned into the fiery demon, but readers soon found out that he and Blaze shared a mother. The two have fought and teamed up many times over the years. The same can be said of Blaze and the Rider, who continually find themselves linked even when it looks like the curse abated. Deals with supernatural forces never really work out the way you want. FRIGHT FACT: Johnny Blaze isn't technically Marvel's first Ghost Rider. The name actually goes back to a Western comic of the same name from 1967. Carter Slade wore a white, glowing costume completely with mask to scare away evildoers. Though that character eventually transformed from Ghost Rider into Night Rider and eventually the Phantom Rider, Blaze met up with him while traveling to the past in GHOST RIDER #50 wherein both men saved each other's lives at various points. Come back tomorrow for another Halloween Spooklight with Dracula fighting the X-Men!
>> read more
Download Episode 205 of This Week in Marvel
(Thu, 01 Oct 2015)
Rock out to a new This Week in Marvel, now featuring the music of
Jimmy Urine
! Ryan and Ben tune up this week's comics, including
CAPTAIN AMERICA: WHITE #2
,
GHOST RACERS #4
,
M.O.D.O.K. ASSASSIN #5
,
S.H.I.E.L.D. #10
,
X-MEN '92 #4
, and more! Listen to interviews with writer
Jeff Lemire
and the band
The Kickback
! Marc and Patrick cover fresh news on the west coast! And it's the original
Secret Wars
in the Unlimited Reading Club! Read 
SECRET WARRIORS
for the next This Week in Marvel Unlimited Reading Club and share your thoughts using the hash tag #TWIMURC!
Download episode #205 of This Week in Marvel from Marvel.com
, check out 
Marvel Podcast Central
, 
grab the TWiM RSS feed
 and 
subscribe to This Week in Marvel on iTunes
, so you never miss an episode!
This Week in Marvel will focus on delivering all the Marvel info on news and new releases--from comics to video games to toys to TV to film and beyond! New episodes will be released every Thursday (or so) and TWiM is co-hosted by Marvel Digital Media Group Executive Editorial Director Ryan "Agent M" Penagos and Marvel.com Senior Editor Ben Morse, along with Marvel.com Editor Marc Strom, Marvel.com Assistant Editor Patrick Cavanaugh, and Manager of Video & Content Production Blake Garris. We also want your feedback, as well as questions for us to answer on future episodes!  Tweet your questions, comments and thoughts about TWiM to 
@Agent_M
, 
@BenJMorse
 or 
@Marvel
 with the hashtag 
#ThisWeekinMarvel
!  
>> read more
Hel Hath a New Fury in Angela: Queen of Hel
(Thu, 01 Oct 2015)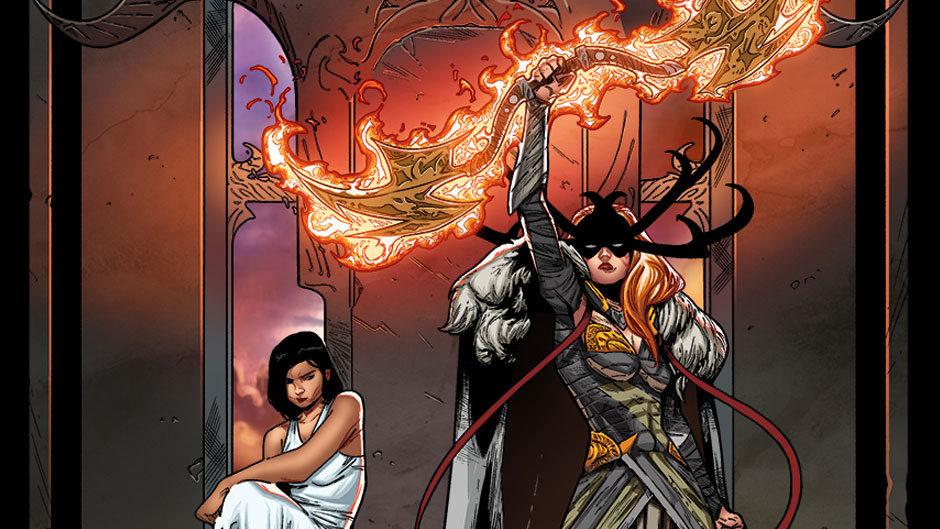 This October, there's a new queen in town. And she's taking over the underworld in ANGELA: QUEEN OF HEL, the brand new ongoing series from Marguerite Bennett, Kim Jacinto, and Stephanie Hans! Stolen from Asgard, exiled from Heven, and robbed of Sera, her greatest companion, Angela is out for revenge. Plunging deep into the blackest depths of Hel to recover her friend, she'll come face-to-face with the worst the underworld has to offer. Once there, the lost princess of Asgard will carve out a realm of her very own – as its new Queen! But in her attempt to save her friend, has she lost herself?
All hail the new ruler of the underworld when ANGELA: QUEEN OF HEL #1 comes to comic shops and digital devices this October! ANGELA: QUEEN OF HEL #1 (AUG150715) Written by MARGUERITE BENNETT Art by KIM JACINTO & STEPHANIE HANS Cover by JULIAN TOTINO TEDESCO Variant Cover by STEPHANIE HANS (AUG150716) Hip-Hop Variant by ANNIE WU (AUG150717) On-Sale 10/28/15
>> read more
There's a New Team in Town in Howling Commandos of S.H.I.E.L.D.
(Wed, 30 Sep 2015)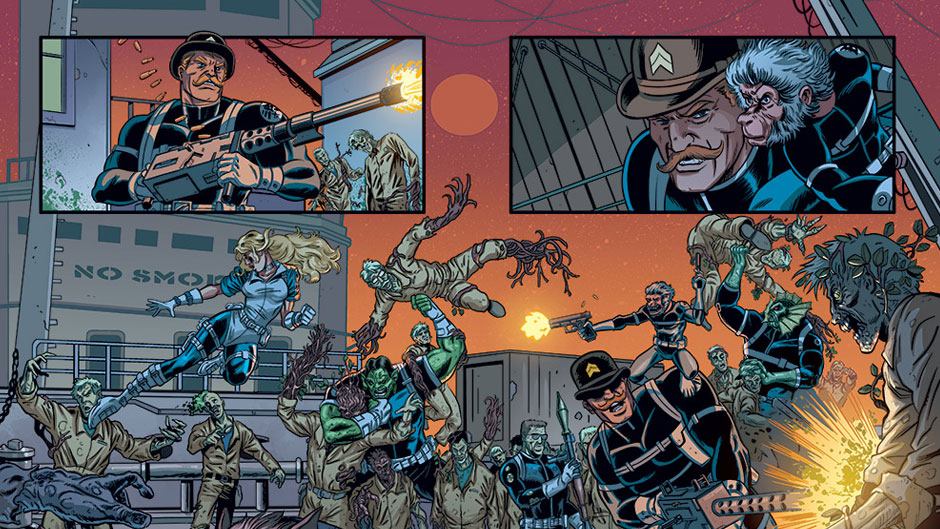 This October, to fight the monsters of this world, we need the monsters of the night! Marvel is pleased to present HOWLING COMMANDOS OF S.H.I.E.L.D., the brand new series from Frank Barbierie and Brent Schoonover! Hidden deep beneath Area 13 lies the clandestine headquarters of S.T.A.K.E., a top-secret division of S.H.I.E.L.D. housing aliens, mythical beasts, and all manner of extra-normal entities. Under the command of the legendary soldier Dum Dum Dugan, these monsters will step out of the shadows to defend the world against all things that go bump in the night. Supernatural threats may be too much to handle for ordinary men and women, but this top-secret squad is anything but ordinary. Strap in, hold on, and get ready to meet the all-new, all-different Howling Commandos.
Don't miss HOWLING COMMANDOS OF S.H.I.E.L.D. #1 – on sale this October! HOWLING COMMANDOS OF S.H.I.E.L.D. #1 (AUG150776) Written by FRANK BARBIERIE Art & Cover by BRENT SCHOONOVER Variant Cover by DECLAN SHALVEY (AUG150777) & SKOTTIE YOUNG (AUG150778) Kirby Monster Variant by MIKE DEL MUNDO (AUG150779) Hip-Hop Variant by WILFRED SANTIAGO (AUG150780) Design Variant by BRENT SCHOONOVER (AUG150781) On-Sale 10/28/15



>> read more
Black Panther Gets an All-Star Team in 2016
(Wed, 30 Sep 2015)
Last week, the comics world exploded with the news of Ta-Nehisi Coates and Brian Stelfreeze being added to the All-New, All-Different roster as they take the creative helm behind BLACK PANTHER in 2016. A National Book Award nominee and recent MacArthur Genius Grant recipient, Coates will make his comic writing debut learning the ropes from veteran artist Stelfreeze and Marvel editor Wil Moss. Without a doubt, this marks one of many instances where Marvel looks to expand its pool of creative talents and stories. We took some time to talk with both Coates and Stelfreeze about their upcoming collaboration, what it means to them to be working on BLACK PANTHER, and what they think it will mean for readers worldwide. Marvel.com: Ever since the notice went out about both of you being announced as the creative team behind the All-New, All-Different BLACK PANTHER series, there's hardly a corner in social media that hasn't been buzzing. What are your initial thoughts now that it's public knowledge? Ta-Nehisi Coates: I'm sort of shocked by it all. One thing that's amazed me is the sheer number of people who are—evidently—closet comic book fans. I mean people who I knew and interacted with in other domains who are now tweeting me like "Can't wait for Black Panther!" And I'm like, "Dude, aren't you a 42-year old housing policy wonk?" I shouldn't be surprised though. Comics have long had that kind of reach. Brian Stelfreeze: I was crazy excited about the project from the moment I signed up, and it's great to feel that sentiment reflected by the fans.  Black Panther fans tend to be passionate but quiet, and it takes an announcement like this to get them really making some noise. Even my mom called to congratulate me, and that's a first. Marvel.com: Now, I understand the offer to steer BLACK PANTHER resulted from your discussion with Marvel's Sana Amanat. Can you share some of the details of that discussion? Ta-Nehisi Coates: My conversation with Sana was short. I expressed some interest in pitching, but I wasn't even sure she heard me, thinking about it now. We didn't even talk that long about it. But clearly she heard me—or she had thoughts herself. Marvel.com: Brian, likewise, how exactly did you come on board to work on the series? Brian Stelfreeze: I've worked with editor Wil Moss before, and I'd recently finished the Black Panther hip-hop variant [cover]. The moment I finished the cover, he sent me an email to ask about my availability for a "special project." Of course I was absolutely blown away when he mentioned it was BLACK PANTHER, and it went from a consideration to a necessity when he mentioned the writer. Marvel.com: Brian, you are absolutely no stranger to comics having been an artist in the industry for decades and worked on a variety of series with a host of companies and professionals. Can you talk a little bit about working with Ta-Nehisi on his first comics writing project? Brian Stelfreeze: I'm always a little nervous when someone comes from other media into writing comics. It's a unique storytelling form and it requires both talent and respect. My nervousness dissolved when I received Ta-Nehisi's story outline. It turns out he's a true fan boy with a willingness to explore the depth and breadth of both the character and his world. His lack of time in the industry also gives him a lack of limitations, and I'm taking great joy in acting as a flashlight to illuminate the path for him and the readers. Marvel.com: Similarly, Ta-Nehisi, what's it like working alongside one of the best in the business, like Brian? Ta-Nehisi Coates: To be honest, I'm just looking forward to learning from Brian. And I mean that. I've never done this before. Obviously I'm writing. But in terms of how you tell a story panel-for-panel is all new to me. I took this gig—above all—because I thought it would make me a better writer. And I really look forward to taking notes on that from Brian. He is an artist, but the basic task of trying to communicate information, or feeling, or action is the same. Marvel.com: Ta-Nehisi, your professional background seems to have you moving in a different trajectory than that of writing comics, between your critically acclaimed work in "The Atlantic" as well as your National Book Award-nominated nonfiction.  In what ways are your other experiences as a writer informing and aiding you in your work on BLACK PANTHER? Ta-Nehisi Coates: Well, I've been storytelling all of my life. It's true that's it been in nonfiction for most of my professional life, but the basics of trying to think about what makes for compelling story has been my trade for awhile. I think beyond that I bring some amount of knowledge to the basic questions that must—necessarily—occupy a guy like T'Challa. Having studied history, for instance, I have some sense of the challenges that face monarchs. The key is learning to pull from that, while at the same time making sure T'Challa has people to punch. It can't be a dissertation. Marvel.com: Ta-Nehisi, you've mentioned how you're more interested in the "interaction" between the reader and his or her imagination in the comics medium. I'm curious how both of you—especially you, Brian!—will be utilizing the medium to differentiate BLACK PANTHER from other Marvel titles and make this comic a "must read" experience for fans? Ta-Nehisi Coates: Oh man this is so hard to answer without giving anything away. I think what I can say is T'Challa will be immediately challenged and readers will see him pull from his best self to attempt to overcome. Ugh. I know that's vague. I'm trying make sure plot doesn't start spilling out my mouth. Brian Stelfreeze: Ta-Nehisi's rhythm of storytelling is very different, and I like having to create new tools to capture those beats. This is not going to be a meat and potato comic book series, and I think the readers will enjoy the taste of something new.
Marvel.com: Brian, what about this series has you excited from an artistic standpoint? Are there new challenges you are finding in telling T'Challa's story and depicting his life in Wakanda? Brian Stelfreeze: I think an artist's best work comes from when they are challenged and this series is filled with sweet challenges. Some aspects of what we know about both Black Panther and the nation of Wakanda are defined while others are under developed.  I think of it not so much as world building but bridge building. Marvel.com: Ta-Nehisi, we see the first arc is going to deal with T'Challa as the ruler of Wakanda and how he deals with a violent rebellion. In some regards, it does seem interesting that someone who is the monarch of a country would carry on a public pursuit of being a super hero. Wouldn't these two roles be at odds with one another, with one being responsible for representing the law and maintaining order throughout it while the other often circumvents the law though achieving the greater good? Ta-Nehisi Coates: Yes it does. That's all I can say. [Laughs] Marvel.com: Fair enough! As of late, there have been increased concerns about the level of diversity not just in terms of the characters in comics but also that of the creative teams. Do you see the work you're about to embark upon as significant in this regard? Ta-Nehisi Coates: I do, but as a creator, it's very hard to think that way for me. I just want to make a great book. If the book is awful, diversity will be irrelevant. I need this to be great, first and foremost. Brian Stelfreeze: I see every project I take on as significant, and I try to pour a life time of experience into it. Those life experiences may inform me in unique ways in regards to Black Panther. I try to place what I creatively have to say above who I am. Marvel.com: Already, there are many fans and commentators voicing a number of high expectations for this series. However, as storytellers—be it through writing or art—what are your expectations for yourselves as you work on BLACK PANTHER? What do you each hope to accomplish in your work on this title? Ta-Nehisi Coates: Greatness. It's always the standard. Of course you don't always get there, but it is the standard. It just has to be. Brian Stelfreeze: There is a profound gap between meeting a person and knowing a person and that holds true for the difference between visiting and residing. I want people to feel that they have bridged that gap by the end of the series. Ta-Nehisi's story will make the reader a resident of Wakanda. Marvel.com: How do you think you'll know if you've achieved those goals or met those expectations? Ta-Nehisi Coates: I think I'll feel it. I think I'll be satisfied, Brian will be satisfied, Wil will be satisfied and Marvel will be. And I think readers will be pleased. Brian Stelfreeze: Currently, all conversations about Black Panther deal with him as an idol. I'll know we will be successful when I have my first conversation about T'Challa as a man. Marvel.com: The saying goes that if fans want diversity, they need to support diversity with their monetary votes. Aside from helping get another title published, what are some of the longer-term effects of fans supporting a comic like BLACK PANTHER? Ta-Nehisi Coates: It's hard for me to answer that. Again, I'm really focused on making the book itself. I probably can answer this in a year. Brian Stelfreeze: I think diversity for diversity sake is low goal setting. The fans should not only demand diversity they should also demand greatness. Please hold us to this task. Marvel.com: You've both been incredibly generous with your time, so one last question: For someone on the fence as to whether or not this series is worth buying, how would you convince them to give it a shot? Ta-Nehisi Coates: Great hero. Great story. Great art. 'Nuff said. Brian Stelfreeze: 'Nuff said. Ta-Nehisi Coates and Brian Stelfreeze join BLACK PANTHER on the prowl in 2016!

>> read more
Cory Smith Blends Classic with New on Nova
(Wed, 30 Sep 2015)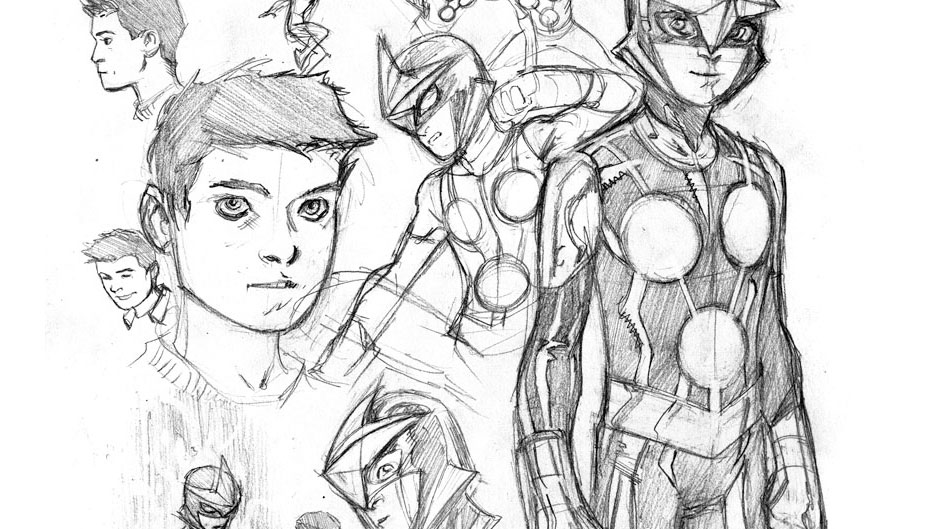 The
All-New All-Different
NOVA series written by Sean Ryan and drawn by Cory Smith revels in dualities. It deals with adventures both on Earth and in space with a pair of main characters representing youth and adulthood. Starring Sam Alexander and his father Jesse, NOVA also balances everyday life between the previously estranged father and son duo—plus Sam's mom and little sister—with cosmic battles. The Alexander family reunion will bring plenty of drama with it alongside the space-born threats. But, none of that bothers Smith, who feels a new confidence drawing expressions since starting this book. We spoke with Smith about reuniting father and son, making young characters look youthful and the inclusion of Sam's Avengers teammates in an upcoming issue! Marvel.com: How was it putting your spin on two different versions of the Nova uniform between Sam and his dad? Cory Smith: Well, Sam's outfit is so much fun to draw. I really love that Nova design; it's so sleek and graphic. And with Jesse's uniform, it feels like the book has one foot in the classic Marvel aesthetic, so it's a unique pairing. Marvel.com: Nova is an Earth-based hero with cosmic adventures. Is it fun bouncing between those two wildly different locales? Cory Smith: I haven't gotten to much of the space-faring stuff yet, but I'm chomping at the bit for it! That's one of the aspects that really appealed to me about drawing this book. It's a genre, or setting, that I haven't really played in so far in my comics work. And it always looks like so much fun. Marvel.com: When
Sean talked to Marvel.com about NOVA
he praised your ability to balance the big action scenes with the smaller moments. Does one offer more challenges than the other? Cory Smith: I don't know if one is more challenging than the other, but they both have things about them that make them tricky in different ways. With action scenes I'm always concerned with the scope of what's going on, always trying to make sure all the moving pieces are represented well enough to the reader. There's a lot more to manage with action scenes and because of that, you can sometimes get away with being less precise with some things. When it comes to the smaller, emotional scenes it feels like every line counts. The difference between this expression and that one is sometimes just a slight tweak of a line, so it can be delicate work to get the acting right on a page.
Marvel.com: Speaking of which, you're also dealing with a variety of familial relationships with Sam's mom and dad reunited. How is it tackling all those emotional beats? Cory Smith: Really, really awesome. Sean really handles these relationships well and the characters feel like real people that I could know. So, drawing their interactions has been really rewarding. Faces and expressions and acting were never things I felt confident about until drawing this book, actually. I think the way Sean writes and the moments he gives the characters have a lot to do with that. Marvel.com: Some artists seem to have trouble drawing younger characters accurately. Do you find that challenging when composing panels and pages? Cory Smith: No, I actually have an easier time drawing kids and teens than adults. Less lines on the face always helps! I think even the adult characters I draw skew a bit younger, unintentionally, so drawing a book about a teen hero seems like a good fit. Marvel.com: Sean also mentioned that you'll get to draw Sam's teammates from the Avengers in NOVA #3. What was that like for you? Cory Smith: That's actually coming up soon and I. Can. Not. Wait. Before drawing the Avengers assembled, Cory Smith will debut NOVA #1 along with writer Sean Ryan in November!








>> read more
The Silence is Broken in Uncanny Inhumans
(Tue, 29 Sep 2015)
They walk among you, and this October, they're blasting to the forefront of the Marvel Universe like never before! Marvel is pleased to present a look inside UNCANNY INHUMANS #1! Be there as creators Charles Soule and Steve McNiven introduce you to the Uncanny Inhumans! Medusa! Black Bolt! Triton! Reader! The Human Torch?! Beast?! It's eight months later and a lot has changed for the Inhumans. Medusa and Johnny Storm are an item. Estranged King Black Bolt is now running covert missions of his own in service of a larger, more mysterious goal. And something big has happened with the mutants that has Beast living and working with the Inhumans. And if that's not enough, the vile villain Kang the Conqueror seeks to exploit tens of thousands of years of Inhuman history for his own gain.
A new day is dawning for the Inhumans. But will they survive to see tomorrow? Find out as they are thrust to the forefront like never before in UNCANNY INHUMANS #1! UNCANNY INHUMANS #1 (AUG150831) Written by CHARLES SOULE Art & Cover by STEVE MCNIVEN Variant Covers by ADI GRANOV (AUG150832) & SKOTTIE YOUNG (AUG150836) Connecting Variant by JIM CHEUNG (AUG150839) Gatefold Variant by JIM CHEUNG (AUG150840) Design Variant Cover by STEVE MCNIVEN (AUG150838) Kirby Monster Variant by ART ADAMS (AUG150841) Inhumans 50th Anniversary Variant by ART ADAMS (AUG150835) Hip-Hop Variant by DAMION SCOTT (AUG150833) Cosplay Variant by KALEL SEAN (AUG150834) Blank Cover Also Available (AUG150837) On-Sale 10/21/15




>> read more
Follow the History of Black Widow Pt. 17
(Tue, 29 Sep 2015)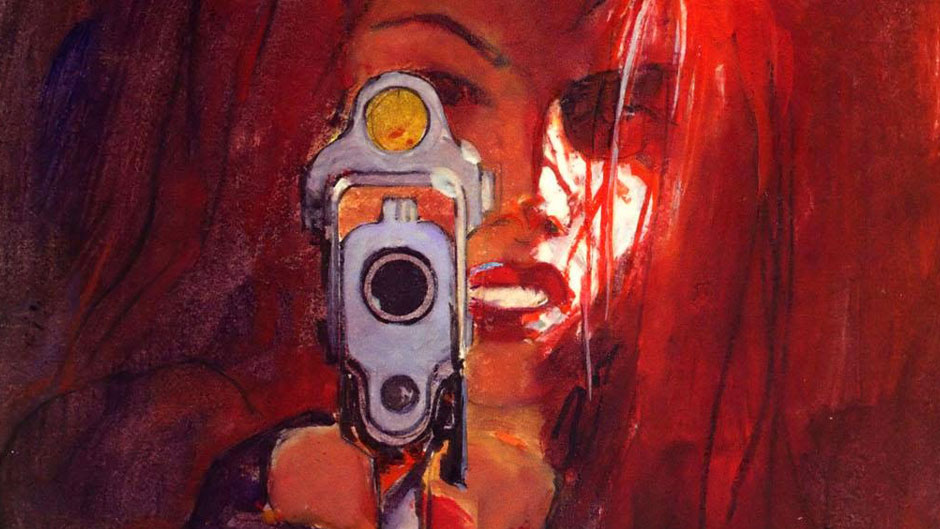 With help from ex-S.H.I.E.L.D. agent Phil Dexter, Black Widow continued her fight against two organizations—Gynacon and the North Institute—set on wiping out all traces of the Widow program from Russia in
BLACK WIDOW #3
. This ended with Natasha's assassination of Gynacon CEO Ian McMasters in
BLACK WIDOW #6
, though the fallout from the struggle would come back to haunt her sooner than later. The former Kingpin of crime in New York City, Wilson Fisk, spoke through a newspaper exclusive in
DAREDEVIL #77
to claim that Natasha's longtime associate Matt Murdock ran around at night as Daredevil. The Black Widow sought the Kingpin's alleged file on Murdock in
DAREDEVIL #78
, along with Matt's other heroic friends, in hopes of stalling Fisk's bid to be released from jail.
After the Man Without Fear's old foe Bullseye joined the search in
DAREDEVIL #79
, much to the Widow's chagrin, federal agents learned that Kingpin's file didn't exist. With a clear path to arrest Murdock, they moved in to capture him in
DAREDEVIL #80
, wounding the hero in the process. Natasha stood with a small army of DD's comrades, but in the end he surrendered himself to authorities. The United States government declared the Widow an Enemy of the State in
BLACK WIDOW #1
, based on her killing of Gynacon's McMasters. Natasha took off to Cuba to find Yelena Belova and a friend named Sally Anne Carter in
BLACK WIDOW #2
, but wound up fending off almost the entire Miami criminal underground in
BLACK WIDOW #3
. The Widow delved deep into a jungle compound in
BLACK WIDOW #4
to confront her sadistic foes, but once captured in
BLACK WIDOW #5
, realized her focus needed to be on saving herself, as well as her old boss, S.H.I.E.L.D.'s Nick Fury. It all came to a boil in
BLACK WIDOW #6
with a final showdown against the North Institute in steamy La Havana.
Returning to the United States, Natasha made a decision to side with Tony Stark in
CIVIL WAR #6
, and stood with Iron Man's small army of heroes to defend a government prison against fugitive Captain America and his band of rebels. Read more on 
Marvel Unlimited
>> read more
Adam Warlock Takes Center Stage in Infinity Entity
(Tue, 29 Sep 2015)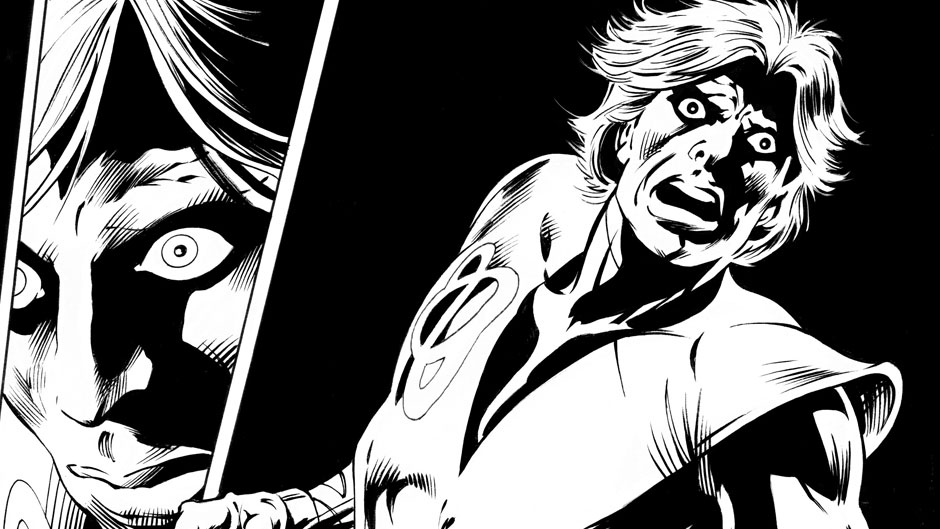 These days it looks like even when Adam Warlock catches a break it turns out to be anything but; case in point, his turn in the spotlight in the upcoming limited series INFINITY ENTITY from writer Jim Starlin and artist Alan Davis. "He's deranged, as usual," Starlin reports regarding Warlock's state of mind. "For those who have read the first two graphic novels [Thanos: The Infinity Relativity, Thanos: The Infinity Revelation], you know that Adam has gone through a rather dramatic, if subtle, transformation as the story's progressed. This tale explores those changes." Those changes became the catalyst for Starlin to write ENTITY as a separate volume leading into the culmination of his larger tale in next year's THANOS: THE INFINITY FINALE original graphic novel, in fact. "I felt the changes in Adam in this storyline just couldn't be squeezed into the space available and decided to augment," he reveals. "This series is a part of the ongoing Thanos epic I've been working on in the trio of graphic novels. Just as
THANOS VS. HULK
bridged the first novel with the second, INFINITY ENTITY connects the second with the third." Starlin not handling artistic duties here further denotes the connected but different nature of the project. The writer, however, assures fans that Davis could not be a better choice for the book.
"Alan draws the way I'd like to be able to," confesses Starlin. "I've long admired his work so when the opportunity arose to work with him on this project, I jumped at it. It's been awfully fun. Every few weeks or so, pages arrive via the e-mail and I marvel, no pun intended." As for details, while preview art has revealed some interesting details—such as the presence of the classic Avengers—Starlin remains cagey. He offers hints but leaves most to the readers' anticipation and imagination. "This tale is about time, space and omnipotence, so anything is possible," Starlin asserts. "Thanos, The In-Betweener, the Guardians of the Galaxy, and other cosmic and space oriented characters make an appearance. There's a big reveal toward the end of the story arc, but we can't say anything about that or it'll ruin the ride. "It may seem, at first that this series isn't connected to the main on-going story, but appearances can be deceiving." INFINITY ENTITY and THANOS: THE INFINITY FINALE both head your way in 2016!



>> read more
Listen to This Week in Marvel 204.5 with Brett Gelman
(Tue, 29 Sep 2015)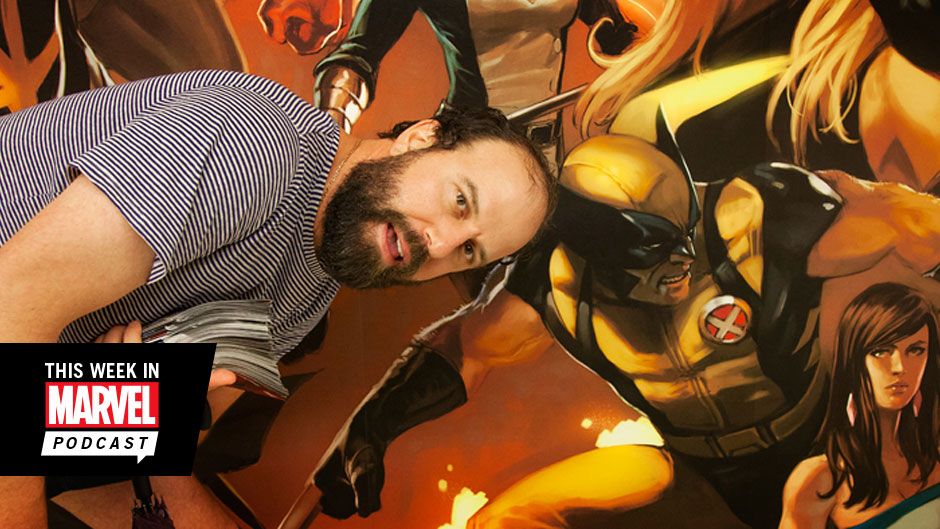 Actor
Brett Gelman
(Eagleheart, The Other Guys, Married) joins Blake to talk about growing up with the X-Men and Wolverine, his career in film and TV and much more!
Download episode #204.5 of This Week in Marvel from Marvel.com
, 
grab the TWiM RSS feed
 and 
subscribe to This Week in Marvel on iTunes
 so you never miss an episode!
This Week in Marvel will focus on delivering all the Marvel info on news and new releases--from comics to video games to toys to TV to film and beyond! New episodes will be released every Tuesday and Thursday (or so) and TWiM is co-hosted by Marvel Digital Media Group Executive Editorial Director Ryan "Agent M" Penagos and Marvel.com Senior Editor Ben Morse with Manager, Video & Content Production Blake Garris, Editor Marc Strom, and Assistant Editor Patrick Cavanaugh. We also want your feedback, as well as questions for us to answer on future episodes! Tweet your questions, comments and thoughts about TWiM to 
@AgentM
, 
@BenJMorse
, 
@blakegarris
or 
@Marvel
 with the
 hashtag #ThisWeekinMarvel
!
>> read more
Marvel Congratulates Harvey Award Winner Mark Waid
(Mon, 28 Sep 2015)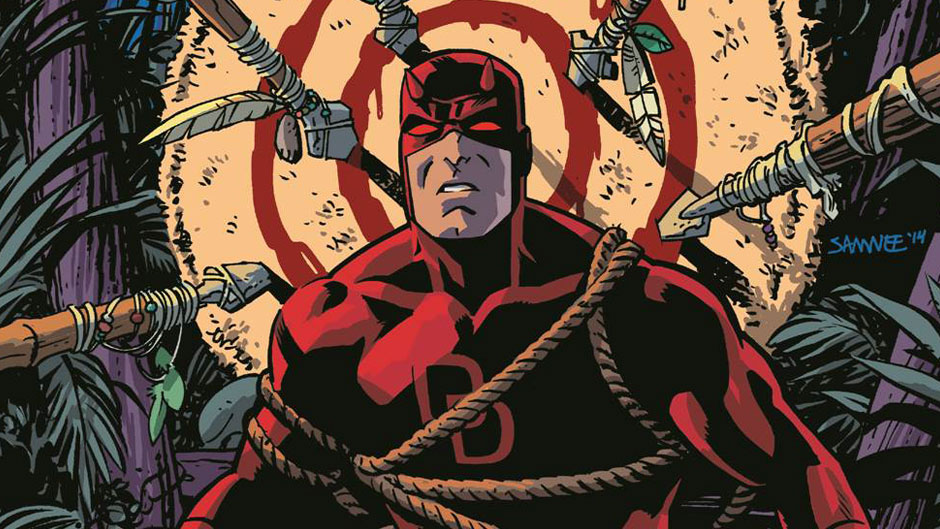 Each year the Harvey Award ceremony honors excellence in the comic industry. Celebrating the contributions of the best and brightest creators, Marvel is pleased to congratulate Mark Waid on winning this year's Harvey Award for Best Writer. Waid took home the award for his recently concluded run on
DAREDEVIL
, with collaborators Chris Samnee, Javier Rodriguez, Matt Wilson, and Joe Caramagna. Marvel would also like to congratulate all other nominees and winners at the 2015 Harvey Awards.   If you haven't checked out these award winning stories, pick up these great collections
available digitally
, in comic shops and wherever books are sold!
DAREDEVIL VOL. 1: DEVIL AT BAY TPB (JUN140733)
ON SALE NOW
Written by MARK WAID Art by CHRIS SAMNEE & PETER KRAUSE Cover by CHRIS SAMNEE ISBN:
978-0-7851-5411-2
DAREDEVIL VOL. 2: WEST CASE SCENARIO TPB (NOV140880)
ON SALE NOW
Written by MARK WAID Art by CHRIS SAMNEE & JAVIER RODRIGUEZ Cover by CHRIS SAMNEE ISBN:
978-0-7851-5412-9
DAREDEVIL VOL. 3: THE DAREDEVIL YOU KNOW TPB (APR150928)
ON SALE NOW
Written by MARK WAID Art & Cover by CHRIS SAMNEE ISBN:
978-0-7851-9228-2
>> read more
Gaze Upon Kim Jacinto's Angela Sketchbook
(Mon, 28 Sep 2015)
They say it's better to rule in hell than serve in heaven, but that's probably all a matter of inclination and perspective. Marguerite Bennett and Kim Jacinto plan on exploring that very theme when it comes to the release of ANGELA: QUEEN OF HEL #1 on October 21. Bennett, Jacinto and back-up story artist Stephanie Hans worked hard to come up with a new vision for Angela by making her the head of Hel. In this case, the netherworld proves less about punishment and torment than "the honest dead," as Bennett says. However, as readers of
ANGELA: ASGARD'S ASSASSIN
recall, the warrior's birth mother offered the souls of dead angels to Hela to do with as she pleases. In other words: Hel turns out to be more complicated than anyone imagines. We talked with Jacinto about bringing his style to the project, designing Hel and drawing such a fierce character. Marvel.com: What kind of visual alterations were you looking to make to Angela and Sera given their new lives post-Secret Wars? Kim Jacinto: Actually I'm not the one who did the new designs for Angela and Sera. Stephanie Hans did the designs and I must say she did a great job. It's awesome. I really liked it. Marvel.com: Does Angela's being a queen change how you approach drawing her at all? Kim Jacinto: This is the first time I got an Angela project. As for me, I think it's still the same Angela from the previous issues except for her looks, which [are] totally different.
Marvel.com: How was it designing this nefarious locale? Kim Jacinto: A bit gritty and also just following the script on how it should be drawn. Marvel.com: You also get to play with the undead folks, demons and angels. How has that design process been between you and Marguerite? Kim Jacinto: I think it's just up to us how those things look like. After I read the script, I go for it and draw what they should look like except for the main characters because just like what I've mentioned earlier I did not design them. So if there's something I don't understand, as much as possible I just ask. Communication helps in reaching what we are trying to aim for.   To see the results of Kim Jacinto's collaboration with Marguerite Bennett and Stephanie Hans, keep a vigil for ANGELA: QUEEN OF HEL #1 on October 21!






>> read more
The Blast from the Past Continues in X-Men '92
(Mon, 28 Sep 2015)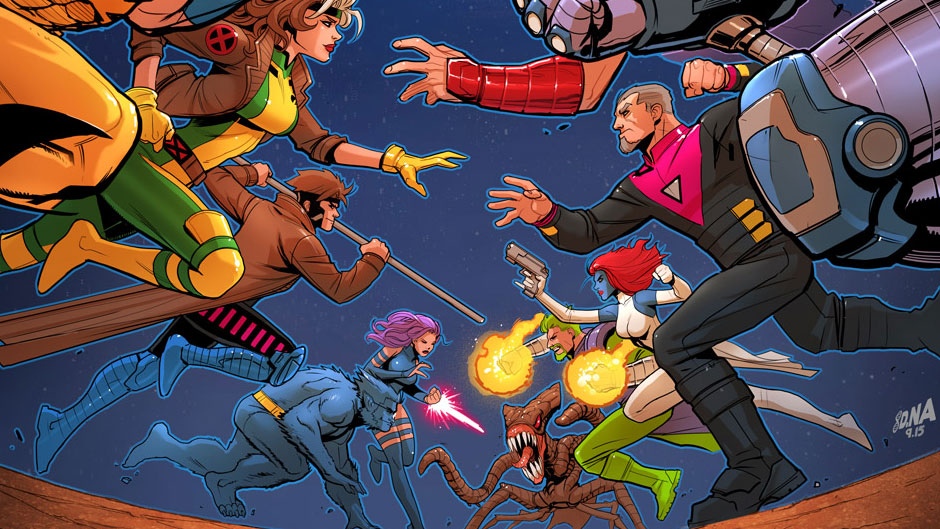 In 1992, while Bill Clinton campaigned to win the presidency and Nirvana's "Nevermind" dominated the music charts, the X-Men ruled comic shops—as well as toy aisles, video game arcades and even Saturday morning TV. Writers Chris Sims and Chad Bowers captured the "X-Mania" of that era in their recent
Secret Wars
series,
X-MEN '92
, which will graduate into its own ongoing title starting next year. The new series returns these X-Men to their own universe, where they've reopened Xavier's school. The comic will feature a bunch of characters you've never heard of—Not! Fans can expect to see even more mutants this time around, including some, like Cassandra Nova, who did not exist in 1992. "I think that's what we're really concerned about: not doing the things you've seen before," Sims says. "The main reason we went with Cassandra Nova in the [first series] was that she was the one villain that you've never seen those '90's X-Men fight. Obviously, we're going to see some familiar faces in the ongoing, but it might not be who—and when—you expect." Some of those familiar faces might not even be mutants. "There are so many '90's era characters to look forward to in the ongoing, and not all of them X-Men—but I've said too much already," Bowers teases. "As for where the X-Men are going, well, they'll be going everywhere! We're both big fans of the X-Men in space, so you can look forward to that. And what would the X-Men be without a little time travel weirdness tossed in there? That said, don't expect us to simply retread old stories that you've already seen, because that's the last thing we want to do. This is All-New X-MEN '92, and that means all bets are off; if you think you know the '90's X-Men, think again, mister!" The duo also plan to continue working in references to 1990's culture, such as the game of laser tag the X-Men played in the first series, which Sims cites as "actually more '90's than playing basketball in cut-off jeans." Bowers adds, "Working that stuff in is half the fun of writing this book. In fact, if you thought the first series was full of '90's touchstones, just wait. We got confirmation on something just the other day that has us both freaking out a little bit. I can't wait for peoples' reactions to everything we're planning for the ongoing. I'm confident in saying if you liked what we've done already, you're going to be blown away by what we have coming up." While Scott Koblish drew the original story, Alti Firmansyah joins Bowers and Sims for the ongoing. "Anyone who's seen her work on
STAR-LORD AND KITTY PRYDE
knows she brings an enthusiasm and energy to everything she does, and we're delighted to have her join the team," Bowers exclaims of Firmansyah. "We've tossed some wild stuff at her already, and she never flinched. And by wild, I mean we asked her to draw a giant, killer bear on page one." "There's a scene in STAR-LORD AND KITTY PRYDE where Gambit shows up, and she gives him this beautifully over-the-top reaction," Sims adds. "I think that's when we knew she'd be a perfect fit for what we were doing. There's a sense of humor to it that still leads into this really dynamic action, which is exactly what we're into in our comics." Expect to see more Gambit from Firmansyah, as she says the Cajun mutant's her favorite from the era. "You can say I'm a '90's kid, since I was born in 1983, and at that time I knew X-Men from 'Wizard Magazine'; [I've been] a big fan since then," she explains. "No matter how people say he's creepy, I just love to see Gambit, and he's the first action figure I've bought."
Sims and Bowers obviously had fun with the script in the first series; Bowers notes the laser tag opener as a favorite, as well as Storm's "session" with Cassandra Nova and everything they did with Psylocke. "But if I had to narrow it down to one moment, my absolute favorite is Wolverine's rescue of the woman in the car," he reveals. "That scene's incredibly funny, and has that great punch line, but then there's also this complicated sadness happening with him, which Scott Koblish just sells so well." Sims says the Gambit and Rogue picnic date ranked as his favorite. "I've said this before, but when I was a kid getting into the X-Men, I loved them as a couple, and then when I grew up, I kind of lost interest," Sims admits. "Then, when I sat down to write that scene as an adult, I immediately got it again. They're so fun! So much repression, so many goofy accents." And speaking of Gambit, one scene in particular surprised Sims when he saw the final version. "I had Gambit's 'It not you, it Gambit' letter to Bella Donna in the script, and I could not believe that Scott Koblish actually got it into the art," he says. "That and the end of that sequence, with Gambit giving Rogue a purity ring, were the things that we were sure were going to get cut out. The thing is, once we started the script, our editors, Jordan D. White and Heather Antos, never once told us we couldn't do something. It was all wide open." As for how they feel about the X-Men now, after revisiting this era, some of the characters surprised the writers the more the duo got into their heads. "You know what was really surprising? Deadpool is really hard to write," Sims confesses. "I'd like to think we had a couple of good zingers in there, but man, getting that guy to actually be funny was a whole lot more work than you might think." "I make no secret about how much I loved writing Psylocke," Bowers explains. "Going into this, I was a Cyclops guy, but Betsy's my new favorite X-Man, and we've got big things planned for her and Bishop in the new series." Sims adds, "As for the core cast, Gambit and Rogue were about as fun as I figured they'd be, but so was Cyclops. He's such a huge grump about everything, so don't worry, Cyclops fans—he might've left the team during the original series, but I don't think it's too much of a surprise to say that he'll be back before too long." Join up with X-MEN '92 in 2016, and stay tuned to Marvel.com and our social channels for
All-New, All-Different Marvel
news and updates!
>> read more
Small Hero. Big Heroics. The Astonishing Ant-Man
(Mon, 28 Sep 2015)
This October, the smallest hero with the biggest heart is back! But is he still a hero? Marvel is pleased to present  ASTONISHING ANT-MAN, the brand-new series from Nick Spencer and Ramon Rosanas! Scott Lang was once a down-on-his-luck divorced ex-con – until he stole size altering technology from world renowned scientist Hank Pym in order to save his daughter's life. It's been a long road for Scott, turning over a new leaf and becoming a hero in his own right as Ant-Man. But when a curveball completely upends Scott's entire life, will he continue to be a hero? Or is that the push he needs to return to his life of crime? Find out this October when Spencer and Rosanas bring you  ASTONISHING ANT-MAN #1!
ASTONISHING ANT-MAN #1 (AUG150724) Written by NICK SPENCER Art by RAMON ROSANAS Cover by MARK BROOKS Variant Covers by SKOTTIE YOUNG (AUG150727) & MIKE ALLRED (AUG150729) Hip-Hop Variant by MARK BROOKS (AUG150725) Cosplay Variant by SOLOROBOTO INDUSTRIES (AUG150726) Kirby Monster Variant by TRADD MOORE (AUG150728) Blank Variant Also Available (AUG150730) On-Sale 10/21/15






>> read more
Ramon Rosanas Draws Ant-Man Tales to Astonish
(Mon, 28 Sep 2015)
Scott Lang returns in an all-new, all-different ongoing series, ASTONISHING ANT-MAN, on October 21, and artist Ramon Rosanas comes with him. That's a good thing, because when we cracked open Rosanas' sketchbook, we found that he'd gone far beyond simply the visuals to delve into the minds of the book's characters, and the whys and wherefores of their looks and style. You'll see it, too, in this exclusive peek into the world of ASTONISHING ANT-MAN. Marvel.com: Ramon, what will the new series offer in terms of Scott Lang's development past the previous book? Ramon Rosanas: I think this new series explores the feelings of Scott, his efforts to rejoin society, his attempts to recover the respect of [daughter] Cassie and [ex-wife] Peggy, and his motivations to rebuild a broken life. It gives him a more humane approach, but with the great incentive of comic relief to overcome his difficult situations. Humor gives him hope. Marvel.com: So in your outlook, he's changed since we saw him last? Ramon Rosanas: Scott has matured. He wants to do the right things, but does not always find the proper way to do so. He makes drastic decisions even to his own detriment. He renounces his career growth opportunity with Tony Stark to be with his daughter, but later he also has to give her up to not endanger her. He has been very clear with what he wants, but at the same time is very disoriented. He just needs, once in a while, for people to leave him alone. Marvel.com: What are the inspirations for your sense of page layout and action? Any particular artists? Ramon Rosanas: It was absolutely clear that I should simplify my line-work when including so many characters in the foreground and in the background, among the rest of the details in many panels so, following my usual style, I looked at artist Alex Toth to clear out unnecessary lines. Movies usually inspire me, too. Marvel.com: Ant-Man's shrinking effect has been drawn in many ways over the years; how did you arrive upon the one you use in the book? Ramon Rosanas: It is an effect that lasts less than a second, but it has to allow us to see an important amount of movement in the desired direction. I didn't want to fill the panel with a lot of movements all together, so I thought drawing the first and the last step of the effect and to do the rest with transitions in silhouette would be best to guide us to the final position.
Marvel.com: In ASTONISHING ANT-MAN, you get to do new interpretations of characters that were formerly super villains; from an art/design stance, how do you approach that? Ramon Rosanas: There are some of them that are really great. When I started with Grizzly, I wanted to give him the appearance of a bear standing on two legs and then I saw it: he had to be like Baloo in "The Jungle Book" in all aspects. With Machinesmith, I did not want to give him the appearance of a typical android and thought it would be fun to have the kind of joints like on action figures, with those ball-jointed limbs. These are characters with whom I work regularly. I like to see them evolve in personality and appearance. Marvel.com: What were the script demands for the Power Broker's new look? What went into designing his presence on the page? Ramon Rosanas: There was only one image of the old Power Broker, so my editor Wil Moss asked me for a new design with the look of an actual broker, but settled in Silicon Valley. I thought I would dress him with a black suit that looks classic and futuristic at the same time. He is a cold and methodical individual. He has to look impeccable and should make our skin crawl. In my opinion, he must look like a real villain so his presence on the page should make Darren Cross look like nothing special beside him, and maybe [make him] think to himself, "There's always a bigger fish." Marvel.com: What's one thing that Scott hasn't done yet in a story that you would love to draw? Ramon Rosanas: I would like, from time to time, that he would choose the right path and I would get to draw him happy! [Laugh] I [would] also love to draw him in a Western on a holodeck. That would be fun. ASTONISHING ANT-MAN showcases the art of Ramon Rosanas beginning October 21!





>> read more
Trouble Comes to San Francisco in Amazing Spider-Man
(Fri, 25 Sep 2015)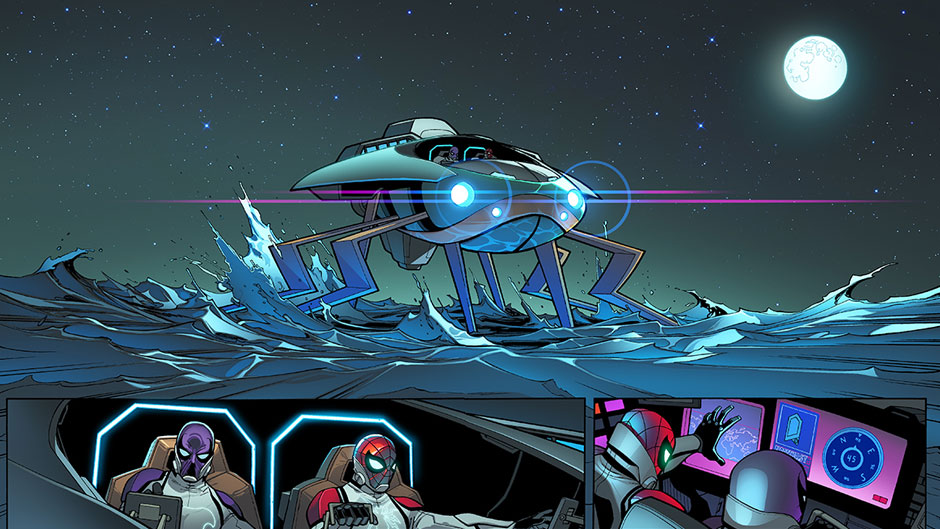 This October, Parker Industries is going global! Marvel is pleased to present AMAZING SPIDER-MAN #2, the next explosive issue from Dan Slott and Giuseppe Camuncoli! It takes a lot to be the head of a worldwide corporation: the globetrotting, the meetings, the foiling of terrorist plots. Things are getting personal, as the Zodiac have their sights set on Parker Industries and its illustrious C.E.O.! Peter Parker and his "bodyguard" – the Amazing Spider-Man – have tracked them to their hideout in San Francisco! Now, Spidey and Prowler are ready to take them head-on in their underwater fortress!
Your Friendly Neighborhood Spider-Man's neighborhood just got a lot bigger. Be there when the webhead swings through San Francisco Bay this October in AMAZING SPIDER-MAN #2! AMAZING SPIDER-MAN #2 (AUG150712) Written by DAN SLOTT Art by GIUSEPPE CAMUNCOLI Cover by ALEX ROSS Variant Cover by GIUSEPPE CAMUNCOLI (AUG150714) Kirby Monster Variant by PAOLO RIVERA (AUG150713) On-Sale 10/21/15



>> read more
A New Moon Knight Rises
(Fri, 25 Sep 2015)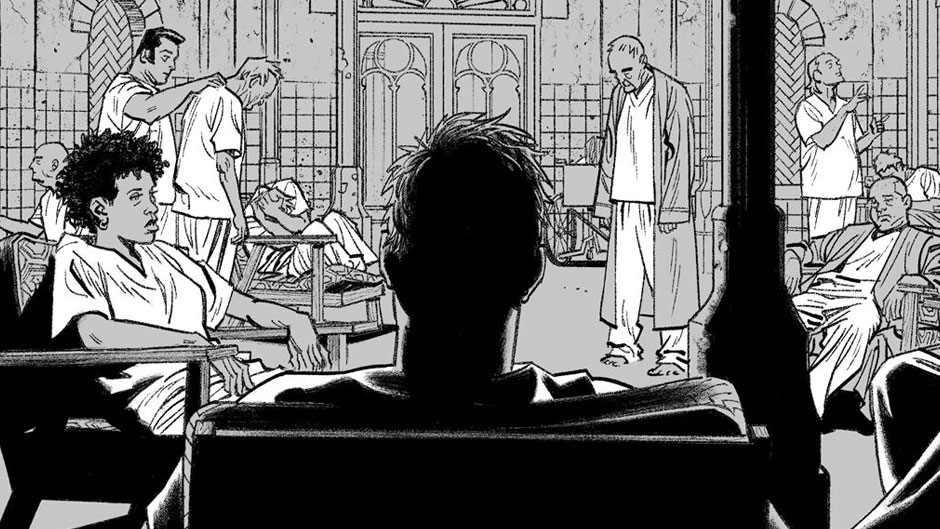 What kind of a world do we live in where a man dresses up as a super hero and gets all of the press? One with an
All-New, All-Different
MOON KNIGHT! Creative teams continually revisit the mental health of Marc Spector and whether he's truly heroic or instead a man deeply in need of mental health support. With the upcoming MOON KNIGHT, writer Jeff Lemire and artist Greg Smallwood look to tackle this topic with something of a unique take on the tried-and-true trope. In the lead up to the series kick off, both Lemire and Smallwood sat down with us to discuss their plans for this complex character. Marvel.com: Jeff, between ALL-NEW HAWKEYE, EXTRAORDINARY X-MEN, and now MOON KNIGHT, it seems you've been jumping right into the Marvel Comics Universe. And this is in addition to your other work outside of the House of Ideas. How are you doing it? Jeff Lemire: At the moment I'm writing four books for Marvel and three others as well as drawing a new graphic novel. It's pretty intense, but I love comics, I love that I'm able to do this as my job. I don't take a single day for granted. When you love to do something as much as I love making comics it's hard not want to do it all the time; and being very organized and structured helps too. Marvel.com: With Warren Ellis and Declan Shalvey's run on
MOON KNIGHT
, the character is looked at in a different light—something that you, Greg, helped to continue with your story alongside Brian Wood. What about this character was a creative draw for you both? Jeff Lemire: I've always loved Moon Knight. I'm a massive fan of Bill Sienkiewicz, so I've studied all his work in depth, and his Moon Knight run along with Doug Moench is what really made me love the character in the first place. And I thought Warren Ellis and Declan Shalvey did a masterful job of re-igniting the character. Most of all, I love that Moon Knight allows a chance to use the super hero genre to explore themes of identity and mental illness. There is a lot of untapped potential. Greg Smallwood: Just speaking from a visual standpoint, the raw and creepy tone of the book plays to all my strengths as an artist. And because of Moon Knight's unique look and history, I have an opportunity to explore design and storytelling in a way that most super hero books wouldn't allow. Getting a second shot at a character like this was too exciting to pass up. Not to mention I'd be a fool if a turned down an offer to work with Jeff. Marvel.com: So, what would you say the "core" of Moon Knight is for you? Just who is Marc Spector in your mind? Jeff Lemire: I think the better question is "Who is Marc Spector in his mind?" To me Marc is a very ill man. And being Moon Knight is either going to be a part of that illness, and ultimately destroy him, or it is going to be his path to salvation. Greg Smallwood: Marc's a very broken and haunted individual. When I'm drawing him, I simply picture a man who's been beaten to the point of exhaustion. His life is a constant struggle. Marvel.com: Jeff, how familiar with Greg's work were you before teaming up for MOON KNIGHT? Jeff Lemire: I had read the issues of MOON KNIGHT that Greg did with Brian Wood before I knew I would be writing the book. I thought his artwork was brilliant. But, honestly, his work on our iteration is at a whole other level. I think this will be career-defining work for Greg. His art on this book is stunning stuff that people will be talking about for a long time.
Marvel.com: Greg, similar question to you: What's it been like working with Jeff after having collaborated with Brian on MOON KNIGHT previously? Greg Smallwood: It's fascinating because they each strike a different tone. Brian's story felt like a socio-political morality play to me while Jeff's story digs deep into Marc's psyche and Moon Knight's mythology. They're vastly different approaches and it's really interesting to see first hand how two amazing writers handle the same character. Marvel.com: Can you tell us a little about what it is you both are bringing to the character and series that will distinguish him from the pre-
Secret Wars
series? Jeff Lemire: As our series begins, Marc Spector is in a mental institution. He has been stripped of Moon Knight and abandoned by Khonshu. As I mentioned above, the opportunity to write Moon Knight offered me the chance to explore themes of identity and mental illness. That's something that hasn't been done a lot in super hero comics; at least not in a significant way. So by starting the story in a mental health institution, it allows me to play with different perceptions of what it means to be mentally ill, both through Marc and also through the supporting cast we will meet in there with him. The hospital Marc is in is very much a throwback to an era gone by. The methods that the doctors use to treat mental illness in the comic are barbaric and outdated, but they reflect the reality of how we as a society saw the mentally ill not that long ago, and in some cases still do Now, having said that, I don't want people to think this comic book is just going to be a preachy polemic about the issue of mental health. It is very much filled with big, crazy, bombastic super hero stories and concepts. It's got humor and heart and horror. But I think I can use these things as metaphor to address bigger issues as well. Greg Smallwood: I went back and read a mass amount of MOON KNIGHT back issues and tried to soak up as much as I could of the character's mythology. I think the major difference between this series and the pre-Secret Wars runs is that Jeff and I are bringing everything together. It's a deeply personal story but the legacy of the character is present in the story and I tried to honor that as much as possible in the art. There are little details in there that MOON KNIGHT fans are going to notice and love. Marvel.com: Were there any other challenges you faced in telling this story about Marc Spector, Moon Knight, and the world in which he inhabits? Jeff Lemire: I wouldn't call it a challenge in a negative way, but when starting I dove in and did a lot of research about Egyptian culture and history. It was really fascinating and a lot of that will find its way into the series. Greg Smallwood: For me, the biggest challenge with any book is figuring out my visual approach to a character. How does he carry himself? Does he smile or smirk? Is he aloof? Withdrawn? The answers to questions like these can greatly impact how I draw a character and it can take a while before it really clicks for me. Fortunately, I already had six issues of MOON KNIGHT to figure that out and really hone in on who Marc is to me. Marvel.com: Last question: What about MOON KNIGHT makes it a book that fans are going to need to buy? Jeff Lemire: Greg's art. Trust me, it is jaw-dropping. What he is doing with page layouts and different drawing styles is incredible. Greg Smallwood: Jeff's story. And I'm not simply saying that because he just complimented my art. The first issue script alone is brilliant. MOON KNIGHT fans are going to flip for it and new readers are going to become instant fans of the character. It's that good. MOON KNIGHT returns to action in 2016! Stay tuned to Marvel.com and our social channel for more
All-New, All-Different Marvel
news!


>> read more
Silver Surfer Soars Again
(Fri, 25 Sep 2015)
Dan Slott, Mike Allred, and Laura Allred took
SILVER SURFER
to some wild and imaginative places in the past year, but with a new series coming in 2016, they'll bring Norrin Radd somewhere near and dear to his heart: back to Earth. The Silver Surfer and Dawn Greenwood—the Massachusetts resident who joined him on his adventures in space—will return to her home planet to encounter monsters, magic, and a secret that will change everything. "We'll definitely get back into space before too long, but after a long time away, we're going to be reconnecting with the Earth and its inhabitants in a big way—and that includes both Dawn and the Surfer," says series editor Tom Brevoort. "So expect to see a bevy of familiar faces from the past, some with super-powers, some without. And also expect to see the Surfer reacting to the changes that
Secret Wars
and the eight month gap have wrought on the Marvel Universe." While the Allreds dreamt up many new worlds for the Surfer to visit in the previous series, the new book features familiar ground for the creators. "Earth colors have certain rules, expectations and continuity," Laura, the series' colorist, shares, "As opposed to new planets and aliens where I get to define the color schemes." "I love the mix," adds Mike. "I jumped on this project out of sheer unstoppable love for Marvel history and all the characters I want to play with.  So, I'm equally thrilled with playing in space and playing with classic icons." Allred also shares a trait with the character: he's a surfer himself. "The 'All Red Surfer' hasn't surfed in several years, unless you count the hover board I've been rockin' lately," Mike says. "We moved back to Eugene from the coast about four years ago.  I hope I've given the Surfer some righteous moves. Of course, in space, Norrin is free of gravity, so he should be able to move on his board without any rules whatsoever. I just want readers to feel the ride as much as possible." Fan reaction to their work suggests they "feel the ride" and love the mix of Slott's imaginative stories with the Allreds' interstellar artwork. For Mike, working with the writer has been "a dream." "Dan matches, if not surpasses, my love and enthusiasm for all things Silver Surfer," he says. "So many ideas; if allowed, we could do this for years, continually expanding the Marvel Universe with Dan's bottomless well of ideas."
Brevoort notes the team has put a unique stamp on the character without losing what made him special in the first place. "First and foremost it's that Dan and Mike and Laura are all very sympatico in terms of their approach to storytelling," he explains. "So everybody is very much pulling in the same direction in terms of the kind of comic that we're trying to make and the kinds of stories that we're trying to tell. It's a different approach to doing Silver Surfer stories that the more typical 'Sentinel of the Spaceways' approach—no disrespect to those stories or the folks who told them. But I think that we've managed in a very real way to humanize the Surfer and to make him more relatable without diminishing his cosmic stature." A big part of what's made the Surfer more relatable: Dawn Greenwood, who also adds a romantic element to the story. "We're romantics, so I've been very happy to see Norrin get some hugging in there with Dawn," Laura shares.  A new villain, however, will test this relationship. "I think that Dawn was a vital addition to the world of the Silver Surfer in that, at the most basic level, it gave him somebody to talk to and relate to—as opposed to simply declaiming all of the time to himself—and, as you say, to give the stories a more human perspective," Brevoort notes. "As has become apparent by this point, what we've been telling slowly over the course of 15 issues has been a romance story at its core—and that's not really going to change as we move into the new series. But there's a new villain with an interesting tie to the past who'll test Dawn's relationship with the Surfer as never before. We're also going to see what's happened to the life Dawn stepped out of to join the Surfer on his cosmic journeys; a bunch of stuff has transpired since she and Norrin last left." Dawn's not the only "new" character introduced to the Surfer's status quo in the previous series—surprisingly, his board also started exhibiting traits and previously unseen characteristics, turning the duet into a trio. Can fans expect that role to continue? "Of course!" Mike exclaims. "There's no putting Toomie back in the bottle now." But could 2015's breakout star ever find himself in his own book? We asked Brevoort… "My first instinct was to say, 'Don't count on it,' but in a world where we have a series dedicated to a talking tree and another about an interplanetary Raccoon, anything is possible!" Norrin, Dawn, and Toomie return in 2016 with SILVER SURFER! Until then, stay tuned to Marvel.com and our social channels for the newest
All-New, All-Different Marvel
updates!
>> read more
Contest Winner Scores Agents of Atlas Cover
(Fri, 25 Sep 2015)
Scott "Rahzzah" Wilson just made the Tumblr dream come true. Thanks to a contest launched in conjunction with Marvel and Tumblr, Wilson earned the opportunity to draw a variant cover for a Marvel comic book. Editor Chris Robinson and Marvel Talent Scout CB Cebulski saw the potential in Wilson's entry and he soon won the chance to draw a fairly complex variant for SECRET WARS: AGENTS OF ATLAS #1. "Scott has two characteristics all editors love: receptiveness and responsiveness," Robinson says. "'Fairly complex' is a bit of an understatement. We asked for a ton of elements here! But Scott rose to the occasion and never hesitated." "I thought I had a puncher's chance," says Wilson, thinking back to when he entered the contest. "If you spend any amount of time on Tumblr you see that there is no shortage of amazing illustrators out there. I honestly just hoped I could place in the top three or so. Just get on someone's radar as someone they may want to work with down the road." After actually hearing he won, he adds, "I thought, 'This is clearly some sort of clerical error.'" From there the cover-creating process kicked off, which Wilson addressed with a great deal of enthusiasm. "In my eagerness to not screw up, I probably spent way too much time on the concept sketches," Wilson recalls. "Plus there were a couple times that I completely misunderstood some crystal clear directions. But I'm pretty confident that it made me come across as 'haplessly lovable.'" According to Robinson, Senior Editor Mark Paniccia helped make the process a smooth one for everyone involved.
"Mark had a very clear idea in mind for this cover and he's a mad genius when it comes to pairing concepts, characters and creators," Robinson relays. "I would say the execution of it all is the difficult part, but that's where talented individuals like Scott come in." Wilson appreciates the help and guidance given to him by both editors. "You couldn't ask for more helpful and patient [people] to work with," Wilson says. "Always there with a quick answer to one of my questions. Both Chris and Mark had clear ideas on the concepts they wanted to try out and knew what would work and what wouldn't. So once we landed on the approved [cover concept], I knew exactly what I needed to do. So there was less chance of me having to tweak anything on the back-end of the image, which can be a bit of a drag. So yeah, as far as my first experience working with a Marvel editor, they set the bar pretty high. I'd be down to work with Chris and Mark any time." Pick up the variant cover for SECRET WARS: AGENTS OF ATLAS #1 by Scott "Rahzzah" Wilson on October 21!


>> read more
Follow the History of Deadpool Pt. 3
(Wed, 29 May 2013)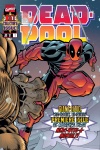 By Brett White After making a bloody splash as an X-Force villain just over 20 years ago, Deadpool has grown from a cult favorite second banana to Marvel's most notorious leading mercenary. On June 25, 2013, comic book fans everywhere will get to experience life in the red and black tights when
Deadpool's first ever video game
breaks its way into stores. This marks Wade Wilson's first time headlining a game after appearing in other titles like "Marvel: Ultimate Alliance" and the Marvel vs. Capcom series. To celebrate this momentous occasion, we're giving you an in-depth look at Deadpool's history, from his humble beginnings as X-Force's snarkiest foe all the way to today. Be sure to visit the Marvel Digital Comics Shop and Marvel Digital comics Unlimited to brush up on your 'Pool history!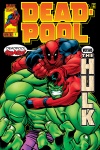 What's a merc to do when the object of his affection needs breaking out of a mental institution? In X-FORCE #47, Deadpool answered Siryn's call for help after a failed mission landed her in the Weisman Institute for the Criminally Insane. But just as Wade busted X-Force's field leader out, he got left behind with all memory of his involvement removed from Siryn's mind by the manipulative Gamesmaster. When her memories returned in X-FORCE #56, Theresa went back to rescue Deadpool. With both halves of this odd couple finally free, 'Pool paid his rescuer back with a kiss which…didn't really please her. Better luck next time? 1997's
DEADPOOL #1
—kicking off DP's first ongoing series—shoved a lot of Wilson's skeletons out of their cozy closet. The issue gave readers an unobstructed look at Deadpool's home life in a quaint San Francisco home with his elderly live-in prisoner, the cantankerous and feisty Blind Al.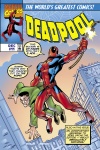 Wade took a mission to destroy a science outpost in Antarctica. Not a problem—until Deadpool discovered that Dr. Walter Langkowski—better known as Alpha Flight's Sasquatch—ran the outpost. The ensuing fight—because of course there was a fight—damaged the outpost's gamma core and threatened to irradiate half of Earth. Wade did the unthinkable to prevent a global catastrophe: he dove into the gamma core to fix it, saving the day and exhausting his healing factor. The intergalactic holding company Landau, Luckman and Lake claimed responsibility for DP's Antarctic mission, claiming they set him up to find out if he could be the hero their in-house prophets had said he would be. Wilson laughed off their offer to become a working good guy.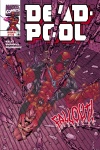 With his healing factor broken, Deadpool tracked down Dr. Killebrew with Siryn's help. The former Weapon X geneticist wished to atone for the unspeakable horrors he did to Wade, so the doctor cured the merc's gamma irradiated healing factor with a healthy dose of Hulk-blood procured via impalement in
DEADPOOL #4
. This freed Wilson up to murder Killebrew, but Siryn convinced him otherwise, thus setting Deadpool on the heroic path that LL&L saw in his future. The path to true heroism included a few nasty pit stops. Getting involved in a bloody relationship with the deranged Typhoid Mary didn't help in
DAREDEVIL/DEADPOOL ANNUAL
. Temporarily posing as Spider-Man in the hero's early days and scaring Aunt May nearly to death didn't show great care for the time stream in
DEADPOOL #11
. Throwing Weasel and Blind Al in a dark room filled with knives, buzzsaws and razor blades just because the two communicated behind his back did demonstrate much heroism, and rushing headfirst into a battle with the psychopath T-Ray nearly got 'Pool killed in
DEADPOOL #14
.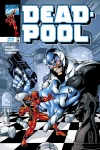 All of those setbacks proved necessary to push Deadpool towards accepting LL&L's offer when agent Zoe Culloden pulled his broken body out of the snow. In
DEADPOOL #17
, the Merc with a Mouth learned his destiny as the Mithras with a mouth, a being charged with shepherding in the messiah. After coming to terms with his fate, Wilson prepared himself for his job, which turned out to just involve gutting an alien messiah-killer named Tiamat. The prediction became less than clear, though, as the messiah Deadpool pledged to protect turned out to be a celestial entity that robbed civilizations of their free will. After learning the truth in
DEADPOOL #25
, Wade turned against his mission and killed both his adversaries and the being he had been meant to safeguard. The world lost a "messiah" and gained continued free will.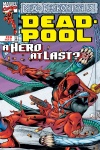 With his destiny destroyed and his entire support group gone, Wade fled San Francisco permanently. As far as he ran, though, his past came back in the physical form of ex-wife, Mercedes. Although he didn't initially remember being married, Deadpool's memories of their life together and tragic end came back slowly. Mercedes had been murdered by T-Ray after the naive Wilsons took him in, an act that threatened to be repeated after T-Ray showed up again on DP's doorstep.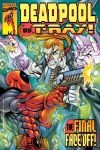 DEADPOOL #33
dropped a bomb on the merc's backstory, as T-Ray revealed Mercedes to actually be his wife, Wade Wilson his true name, and the man who ruined their lives—Deadpool. T-Ray's magic left Wilson on the brink of death, and the reunited Wilson couple left Wade to rot and recuperate in hell. But does this revelation shake Deadpool's core sense of self? Not one bit! After all, no one should trust a psychopath with a band-aid for a nose like T-Ray! Check out
DEADPOOL (1997)
in
the Marvel Digital Comics Shop
, plus on
Marvel Unlimited
.
>> read more
Download 'This Week in Marvel' Episode 81.5
(Tue, 28 May 2013)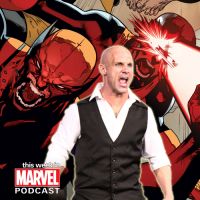 Download episode #81.5 of This Week in Marvel from Marvel.com
Ryan and Ben welcome their old pal
"The Fallen Angel" Christopher Daniels
,
Impact Wrestling
star and one half of the tag team Bad Influence, to the show. Enjoy a free-flowing discussion of comics and wrestling, including Daniels' plans for
Slammiversary
, his thoughts on Marvel NOW! and much more!
Download episode #81.5 of This Week in Marvel from Marvel.com
, check out 
Marvel Podcast Central
, 
grab the TWiM RSS feed
 and 
subscribe to This Week in 
Marvel on iTunes
 or 
Zune
, so you never miss an episode! This Week in Marvel will focus on delivering all the Marvel info on news and new releases--from comics to video games to toys to TV to film and beyond! New episodes will be released every Tuesday and Thursday (or so) and TWiM is co-hosted by Marvel Digital Media Group Executive Editorial Director Ryan "Agent M" Penagos and Marvel.com Editor Ben Morse with Associate Producer Blake Garris and Associate Editor Marc Strom.  We also want your feedback, as well as questions for us to answer on future episodes! Tweet your questions, comments and thoughts about TWiM to 
@AgentM
, 
@BenJMorse
 or 
@Marvel
 with the
 hashtag #ThisWeekinMarvel
! And if your message is longer than 140 characters, 
send it through fans.marvel.com!
>> read more